An Interview With Christine Hall, Houston Business Journal
This evening's post features an interview with Christine Hall, Focus section and media and marketing industry reporter for the
Houston Business Journal
. She joined the HBJ three years ago from Lexington, Kentucky. Prior to that, she was a graduate student at The Ohio State University where she worked for Business First of Columbus, an affiliate paper.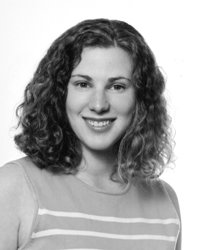 Christine Hall, Focus section and media and marketing industry reporter for the Houston Business Journal.
Kelly:
Christine, where did you attend college and what did you major in?
Christine:
I went to Murray State University in Murray Ky. and The Ohio State University for graduate work. I majored in print journalism at both and have a Spanish minor.
Kelly:
What are your responsibilities at the Houston Business Journal?
Christine:
Most of my time is spent as the reporter for the Focus sections where I write trend stories. The other half is spent on the news side covering the media and marketing industries.
Kelly:
What is a typical day for you like at the HBJ?
Christine:
When is it ever a typical at a newspaper? :) Usually I come in, check e-mail, return phone calls, get story ideas and write stories. Somewhere in there I have lunch.
Kelly:
What is the one thing (or more!) you ask of PR professionals when they pitch you a story idea?
Christine:
Make sure the story is relevant to the publication and find an angle that will make it appealing for the reporter to want to write it and for the reader to want to read it. Just because you are pitching a story on a business doesn't mean it is automatically news. Also, know what the publication does. For example, if you know the paper doesn't cover events, don't call up and ask if they are going to send a reporter out to cover one.
Kelly:
What can PR professionals do better to make your job easier?
Christine:
A piggy-back to question 4, know your client, what aspects of their business that is news, and don't be afraid to tell them when you think a story won't fly in a certain publication. They might take is easier from you up front than after you called up the media who told you it wasn't a story.
Kelly:
So, what are you reading right now?
Christine:
At the moment I am in the middle of reading Bob Woodward's article in the New York Post on "Deep Throat." For fun, a very non-journalism book - Sue Grafton's "F is for Fugitive."